No Appointment Necessary!

Fast. Convenient. Expert Service.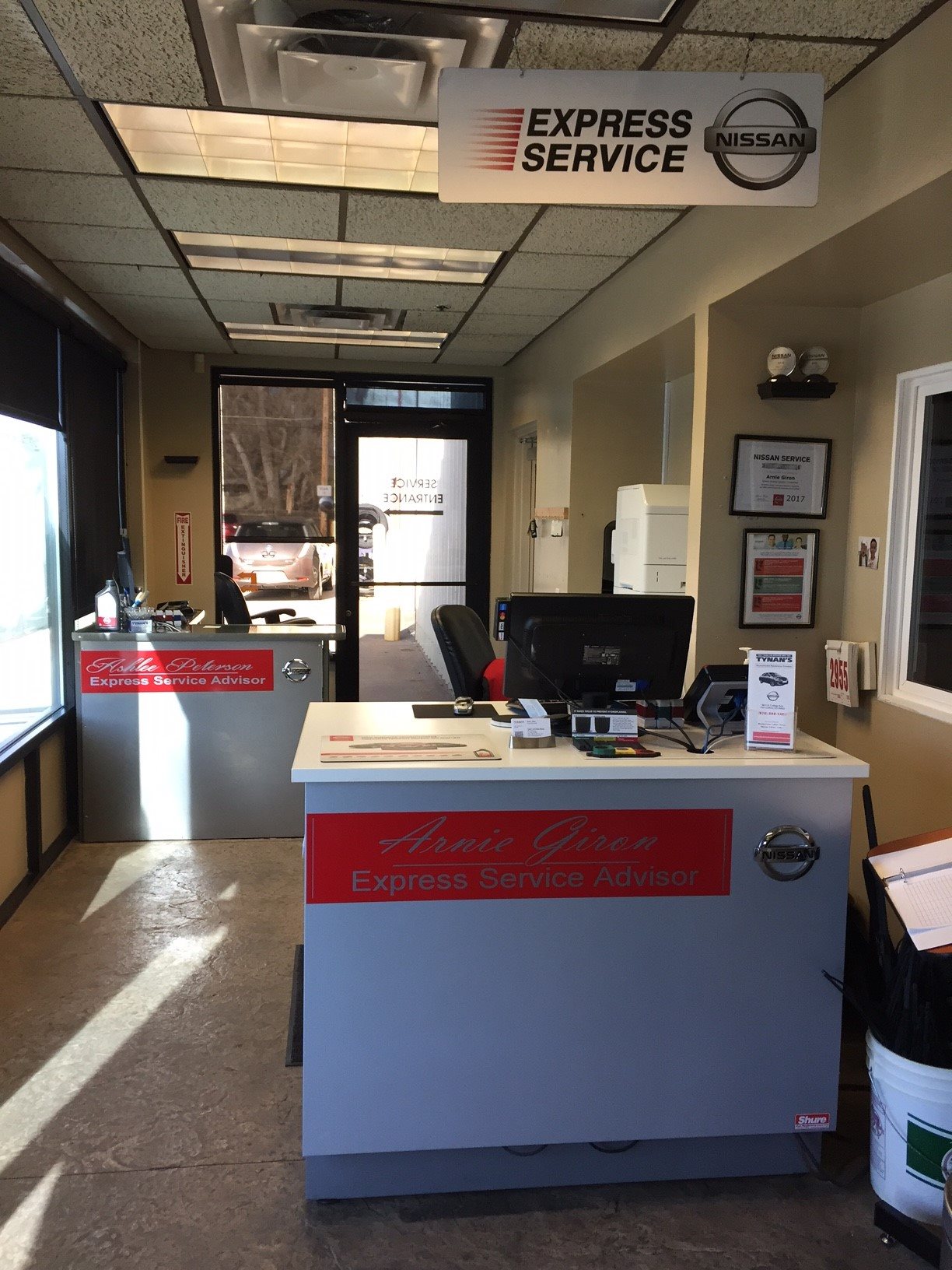 With Nissan Express Service we offer signature Express Oil & Filter Change thats fast and convenient! We get you in and out fast using Nissan's famous expert service technicians. Coupled with our No Appointment Necessary, this means getting the needed maintenance on your vehicle doesn't need to be a hassle! Life is busy and we make it as easy as possible!!
Benefits:  Take the hassle out of vehicle maintenance, and at competitive price! Services available through Express Service include:
    Oil & Filter Change
    Tire Rotation
    Battery Service 
    Air Filter Service
    Wiper Blade Replacement
    Vehicle Wash
    Multi-Point Inspection
Every Nissan Express Service includes a complimentary multi-point inspection. Our trained technicians will inspect your vehicle from top to bottom and let you know if anything needs attention.Its easy to read our multi-point inspection forms:
    Green means we've checked this item and it's performing as expected.
    Yellow means this item may need attention in the near future.
    This keeps the surprises to a minimum and allows you to plan for a future service need
    Red means this item requires immediate attention.
Areas inspected include, but are not limited to:
    Interior and Exterior
    Under Hood Inspection
    Under Vehicle Check
    Battery Performance Analysis
From 
inspecting 
the thickness of your brake pads, to measuring the tread depth of your tires, our Express Service multi-point inspections are thorough and meet our highest service quality standards.